2023 Meadow Muffin Contest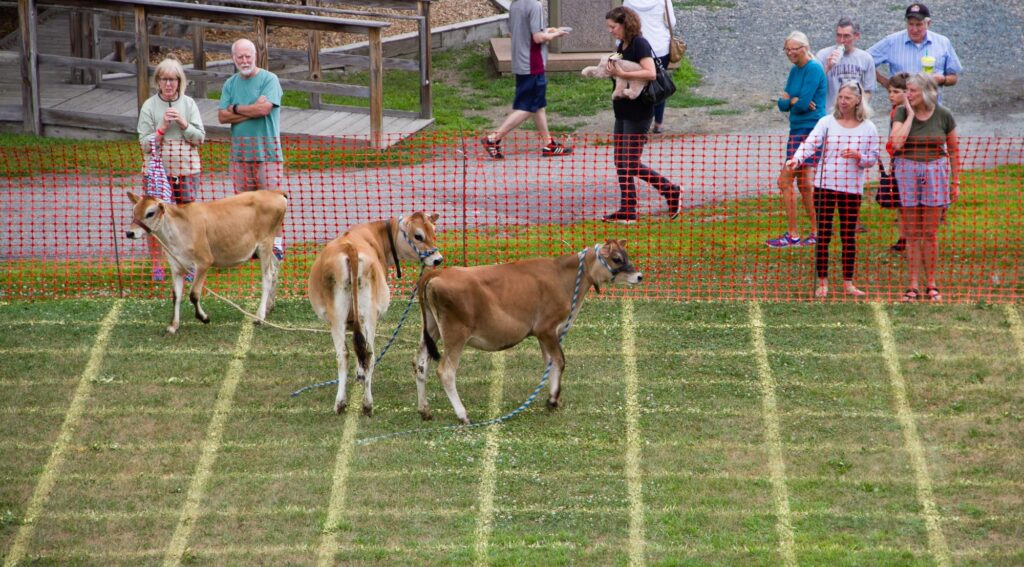 The Norwich Lions Club invites people to participate in its annual Meadow Muffins Contest. 500 "deeds" are sold for plots in a grid where, on the day of the contest, one or more cows are introduced to choose a winner with a naturally generated organic deposit on the grid. Each plot is $20 for a 1/500 (or better) chance to win the up to $1,000 First Prize or a 1/499 (or better) chance to win the up to $500 Second Prize! Third prize (498/500 chance) is the satisfaction that you have supported a good cause!
Participants may purchase their "deeds" on line at 32Auctions or mail a check (made out in multiples of $20) with their email address in the memo line to:
Norwich Lions Club
P.O. Box 854
Norwich, VT 05055
Net proceeds benefit charitable organizations in the Upper Valley, in Vermont and internationally.
The winning plots of the 500 sold in 2022 were numbers 176 ($1,000 first prize) and 473 ($500 second prize). Nonagenarians Anna and Ray Royce purchased plot number 176, which was sold to them by Donna Wheeler. Ray was the oldest Lion in the club! The second prize winner was a local teenager.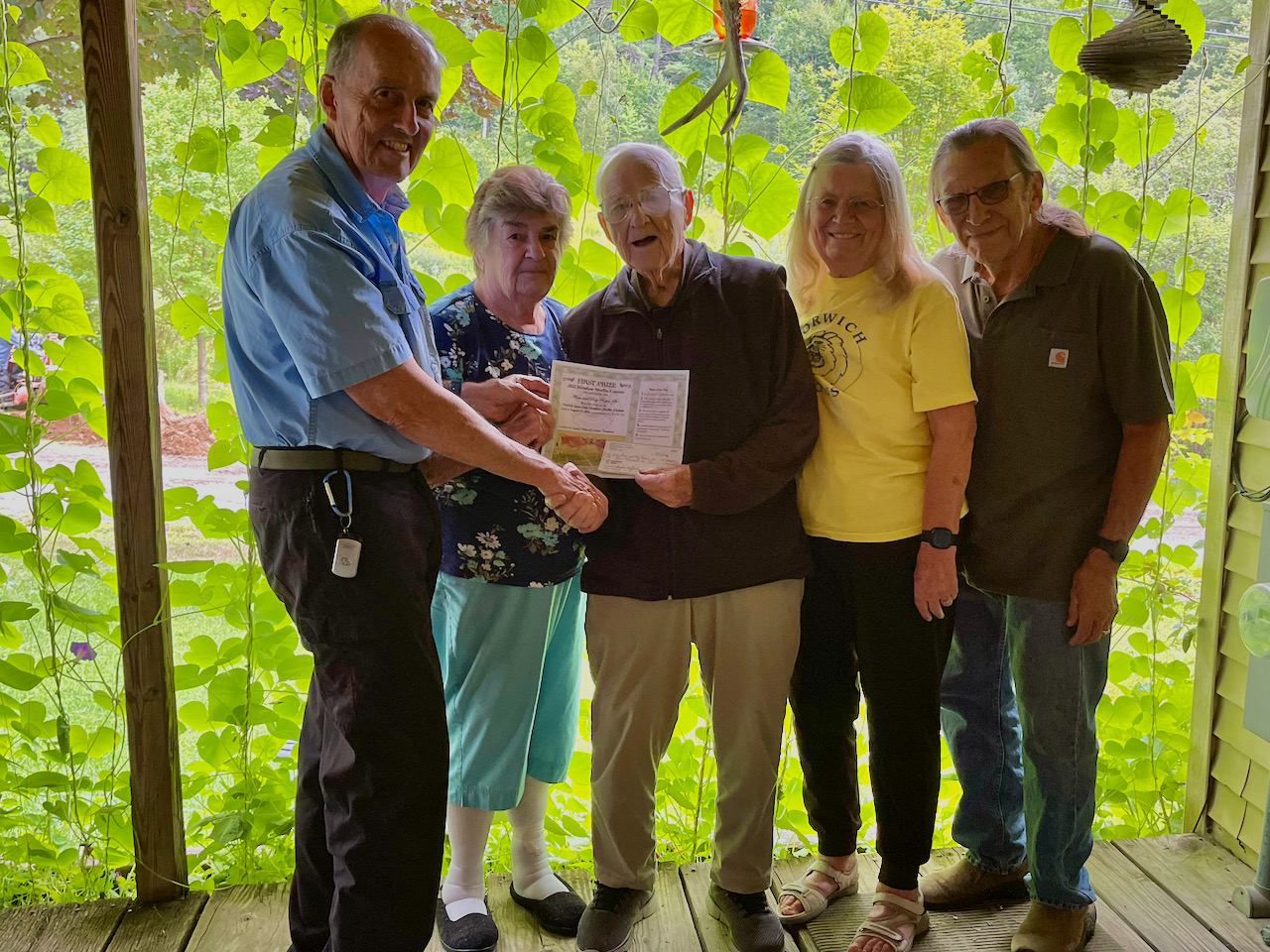 Participants receive an email confirmation of their purchase from 32 Auctions with an invoice number. Additionally, many buy plots directly from community members selling them for the club. Deed numbers were assigned in order of purchase by invoice number. Consecutive deed numbers (1-500) are randomly assigned to squares on the field of contest. At some point after purchase, participants receive confirmation of their plot number(s) and a fun, decorative "deed" in an email that looks like this: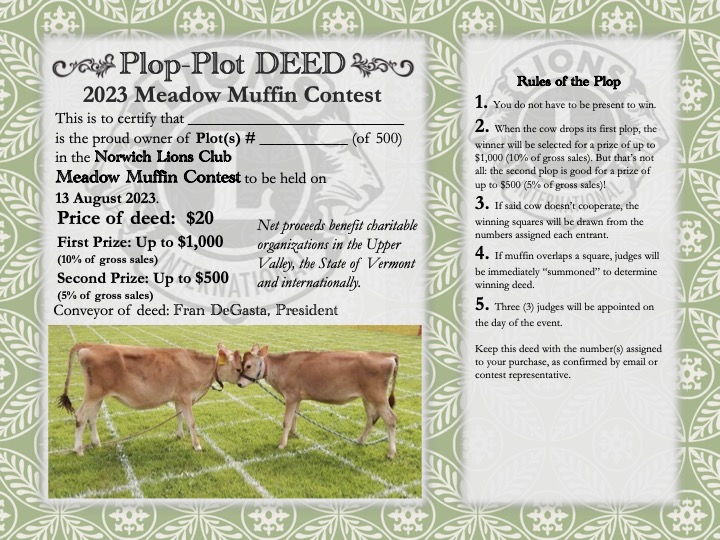 The contest will take place at 3 pm on the 13th day of August, 2023 at the Norwich Marion Cross School playground on the last day of the Norwich Fair.