The Norwich Lions Cub directs 10% of the funds it receives to initiatives of District 45 of Lions Clubs International and another 10% to the Lions Club International Foundation.
Vermont Lions Charities and Shared Vision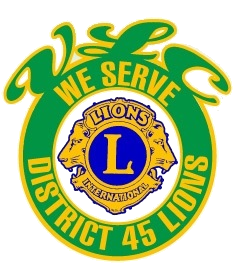 Since 1994 the Vermont Lions Charities and the Shared Vision Fund have provided thousands of eyeglasses and hearing aids to those who do not have the financial ability to afford them. In addition the VLC foundation has assisted with funding service dogs and other projects improving the quality of life of those with sight and hearing impairments.
Lions Clubs International Foundation
Since 1968, LCIF has been helping Lions enhance their service. US$1.1 billion has been awarded through more than 15,000 grants. Here are the numbers from these efforts.
9.1 million cataract surgeries
Lions Quest has been implemented in more than 105 countries
US$134 million in disaster relief
More than 100 million children immunized against measles
Preserving VISION
US$14,252,317 in vision-related grants empowered Lions to reach remote areas of the world to deliver vital eye care. Learn more about our vision cause.
Empowering YOUTH
US$3,955,265 in youth-empowering grants give students the skills to say no to drugs and alcohol, express positive behavior, and end bullying. Learn more about our youth cause.
Fighting DIABETES
US$2,293,573 in Diabetes grants empowered Lions to increase diabetes awareness, education, and treatment in areas of the world where the disease is misunderstood and prevalent. Learn more about our diabetes cause.
Delivering DISASTER RELIEF
US$4,714,790 in Disaster Relief grants empowered Lions to provide immediate and long-term relief after flooding, earthquakes, and other disasters. Learn more about our disaster relief cause.
Supporting HUMANITARIAN EFFORTS
US$14,929,955 in grants supporting humanitarian efforts* empowered Lions to strengthen communities by delivering specialized care where there is need. Learn more about our humanitarian cause.*Humanitarian includes the childhood cancer, hunger, and environment cause areas.